What we do
We provide engineering, consulting and permitting services specializing in outside
plant (OSP) and inside plant (ISP) fiber optic design.
Engineering Services
Our engineering services encompass everything from outside plant engineering (OSPE) to inside plant engineering (ISP) including construction plans as well as professional engineering review and stamping.
Consulting Services
With our background knowledge and relationships across the numerous jurisdictions, we are able to provide proactive consulting, project management and construction monitoring services that help our customers expedite the project delivery process.
Permitting Services
We conduct professional surveying as well as permit coordination and submission across the various jurisdictions.
Specialty Services
Often times particular jobs require various services that we provide in house. These services include make ready engineering & pole loading, designing structural attachments, as well as GIS services.
Why engage with us
Knowledge
With our domain knowledge across numerous jurisdictions and standardized processes, we can effectively expedite engineering plans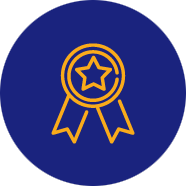 Quality
By maintaining a meticulous quality control process, we cut down on potential issues and prevent plan rejections before they are realized and produce accurate, consumable plans
Speed
With our constantly trained team of specialists, we're able to work through the most complex projects quicker than our competition